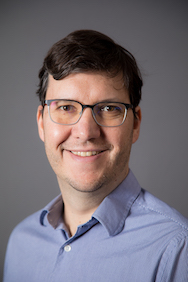 Follow @gerosa_marco
Marco.Gerosa@nau.edu
Some research interests:

Empirical Software Engineering
Mining Software Repositories
AI-Assited Software Engineering
OSS communities
Software Evolution
Bots/chatbots
CSCW
Software Engineering Education
Welcome to My Website!
I am a Professor at the Northern Arizona University (NAU) and a member of the Computer Science Graduate Program at the University of São Paulo (USP), Brazil. A more formal bio can be found on the career page.
I research the intersections of Software Engineering (SE) and Social Computing (CSCW) (see more details on the Research page). Currently, I am working on the analysis and support of open-source software (OSS) development communities and collaborative systems in general.
I have been serving on the program committee of important conferences, such as: FSE, MSR, CSCW, etc. I was PC Chair/Co-Chair of BotSE 2020 and 2021, IWESEP 2019, SBES 2019, DySDoc 2018, ICGSE 2016, SBCARS 2016, CRIWG 2013, SBSC 2007 and 2010.
Latest news:
Feb 2022 - ACM SIGSOFT Distinguished Paper Award at the International Conference on Software Engineering (ICSE 2023)
May 2022 - Best paper award at the International Conference on Software Engineering (ICSE 2022), Software Engineering in Society (SEIS) track
April 2022 - Promotion to Full Professor at NAU
November 2021 - Distinguished Mentorship Award, College of Engineering, Informatics, and Applied Sciences, Northern Arizona University
October 2020 - IEEE Computer Society TCSE Distinguished Paper Award at the 36th IEEE International Conference on Software Maintenance and Evolution
Distinguished Service Award at the 36th IEEE International Conference on Software Maintenance and Evolution for the distinguished service as Doctoral Symposium Co-Chair